It was Saturday morning, January 26th, and it was raining here in Phoenix. I was supposed to be painting a house and Lynn was to be running in a race with our oldest daughter Jen. Because it was raining we both stayed home. I thank God for that rain.

Instead of going to work I did what I like to do best on a Saturday morning and turned on a western to watch, it was a Gregory Peck western. As I sat down Bear did what he always does, came up and stood next to the sliding glass door wagging his tail to go out.

Little did I know that as I opened the door I was watching him walk out of our lives much the same way he came into our life. It was fast and oh so unexpected.


Twelve years ago we as a family of four, we have two daughters, were in our motorhome towing a Jeep when we stopped for the night in a very large parking lot in an un-named town on an un-named Indian Reservation. I won't say which reservation or where, this isn't about anyone but Bear.

It was about 1am when we stopped, this was our usual place to spend the night when we traveled this direction. With packs of dogs roaming, barking and fighting it was always an issue to get good sleep but it was a convenient place to stop.

Early morning, Lynn took our two shih tzus Little Ann and Little Joe out for duty. I heard Lynn yell so I went tumbling out the door ready to fight off the pack of dogs that she thought was attacking her and the little ones. Only to find Bear, who had been sleeping under the Jeep and came out to play with the new dogs in town.

Our two girls came out and of course, we spent some time petting Bear with the usual fawning that girls do over affectionate dogs. "No girls, we can't take him, we already have three dogs." Rusty, my other big dog was left at home this trip, he was getting old and not able to take long hikes anymore. "Definitely not" said the surly father.

Leaving Bear to panhandle for food outside the grocery store we drove across the huge parking lot to a breakfast restaurant. Going inside to eat breakfast we were there the same time as the Indian Police Dept. Lynn kept nudging me, and nudging me. "Yes Dear, I'll go ask." I walked up to their table, cleared my throat and excused myself for interrupting. I asked about their dogs, and if I could have one. One? They said I could take all of them, though I know they were joking with me. I took that for yes so I went outside where I could see this smallish white dog way across the parking lot, tail between his legs as he begged for food. I put my fingers between my teeth and whistled. I swear this is true, he looked up and in a split second took off running for me as hard as any dog could. I won't say he jumped into my arms but it was close.

If he hadn't run to me I wasn't going to go grab him and force him, it had to be a mutual agreement. In the end I can say Bear chose us as much as we chose him.

Off we went on our Thanksgiving vacation with a new un-named dog. He was literally skin and bones, ribs showing and the girls soon discovered he had worms, real bad. Stopping at a very well stocked gas station in a small Utah town they had Hearts De-Wormer and that's were we started with Bear. When we first got to our camp spot he wouldn't come out of the motorhome, afraid to be dumped or left behind. With coaxing he came out and spent the whole week with us roaming the outback without a leash, coming when we called like he had always been with us. I can't tell you how amazing this was.

We could tell by his demeanor that he was picked on and a loner. I fully believe he wouldn't have lasted long on the Rez and that divine intervention put us all together.

Bringing Bear home he rejuvenated an old Rusty and gave him new legs. Rusty lived another five years with Bear nagging him to play and move around. Bear, Little Joe and Little Ann became best friends and Bear made a truce with our three cats as well. So there we were, four dogs and three cats, the best behaved posse the west has ever seen.

Often over the twelve years spent with Bear I would run to Home Depot or someplace and forget to close my double gates to the side yard. Coming home to find Bear sitting just inside the gates as if to say, "I'm just watching out for the place Dad", he would never leave, he knew it couldn't be better any place else.

He also had a smile. You've probably seen a dog now and then that would smile, and Bear was one of those. "Smile Bear" and he would wrinkle his nose and show his teeth. If you didn't know better you'd think he was growling but he would smile so hard he made himself sneeze. Smile, sneeze, smile, sneeze. It was hilarious.

Bear also became a runner. My wife is a dedicated runner and gets up at 3am to run six miles every other day. For at least ten years Bear ran with her, all six miles. If I happened to roll over and wake up I wouldn't worry about Lynn, my best friend was running with her. The days Lynn didn't run, Bear, if he was sleeping outside, would come to the window and whimper. Not long, just enough to say 'I'm here Mom, and ready." If she didn't come out he would go lay down and not bother us anymore.

Bear, when he slept inside, would go room to room to see whoever was sleeping over to say goodnight and get a kiss. If Jess was over he'd go see her, and he always came to get a kiss on his muzzle from me as I crawled into bed. I've never kissed a dog before, but it became a habit long ago with us. A kiss and a hug on the softest and deepest fur I've known.

I could go on and on about our dog Bear, but I'll just tell you about his new friend Daisy. My youngest daughter Jess recently bought a Chihuahua puppy. No kidding, a rat of a dog I thought. Yet Daisy, like Bear, captured out hearts immediately with her human personality. Bear, big as he was, would lay down so Daisy could play with him.

When Bear would get up Little Daisy would dance , literally, in front of him on two legs with her front white paws waving like hands in front of him to get his attention. Jumping at his face she would come away with a mouthful of white fur like she'd won a prize at the state fair.

Daisy also developed an obsession with Bear's mouth, specifically his breath. It was annoying to see and we were constantly telling Daisy to leave Bear alone. Looking back I fully believe Daisy could smell the tumor that was about to take my dog.

That Saturday morning, when neither of us were supposed to be home, we remarked how well Bear would do when we move to Colorado. There was a light rain and he was laying on the grass like he always did. When I went out to see him I asked him to come back inside with us. He could hardly get up and was unstable on his feet when he did, still trying to make me happy and obey. Lynn immediately called our Vet of twenty years and told them we were on the way.

I always wondered if I could carry Bear if I had to, all 110 pounds of him. He was the most solid dog I have ever seen, hard as a rock. I can tell you that I did carry him. I got Bear in to Lynn's 4Runner and off we ran to the Vet's office.

Just a few short minutes later he couldn't hold his head up as I carried our ailing dog in, the Vet taking over immediately. We cried, just a little, not understanding what had happened so fast. Surely just a shot or something, just...something, and we'd be going home to watch that western.

The Dr. came back in to tell us that Bear had a tumor in his stomach area that had ruptured and he was bleeding inside. He had only a short time left.

My youngest daughter Jess made it to the office in time. My oldest, Jen didn't make it. After Jess had a few minutes with Bear we told the Dr. to administer the drugs that would end his pain.

So the three of us, Dave, Lynn, Jess and Jen in spirit, gave our dog his last Bear hug. Our bodies draped over his, hugging and kissing him as the light, the wonderful beautiful light that was Bear, left his eyes and his breath stopped moving his incredible lovable body.

It had been just under an hour from start to finish. From talking about Bear in Colorado to not being able to talk at all. An indescribable hour that is just a blur that my brain still refuses to accept.

I never knew the male tear ducts could hold so much water. I'm glad that I'm typing over a keyboard instead of writing on paper, I would be ruining that paper now with my tears.

I am thankful for the rain last Saturday morning or no one would have been home as Bear passed away, we would have lost a most cherished moment of our lives. I am also thankful for the rain, it mixed with our tears and made for a most pitiful moment of human love for a most human creature with four legs as we stood in that rain wrapped in a family hug. We surely cried an ocean.

In the end I'll say that it's not us that "humanize" our animals, but that they humanize us by giving us that "something" extra. Something that we might not have, need a little more of, or expressed if they hadn't come into our lives. I had never kissed a dog before Bear. Now we are down to one little dog, Lil Ann, after an incredible run of animals. She'll have to soak up more love than she knows what to do with. "Come here Lil Ann, I want to give you a kiss!"

Here are some pictures of Bear. I'll try to caption a few as I remember them:

Bear with Jen, our first "meeting."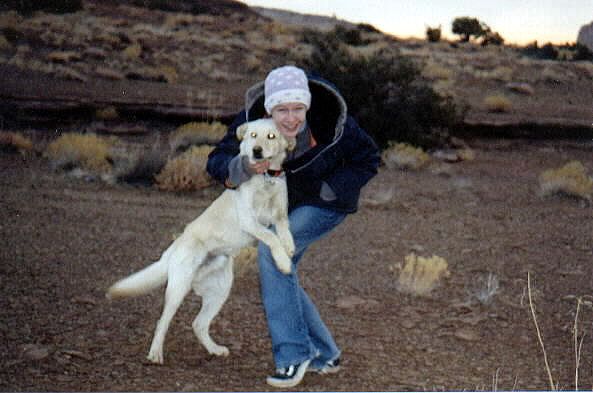 Jess and Bear, Lil Ann too



My lap dog before he got too big to hold.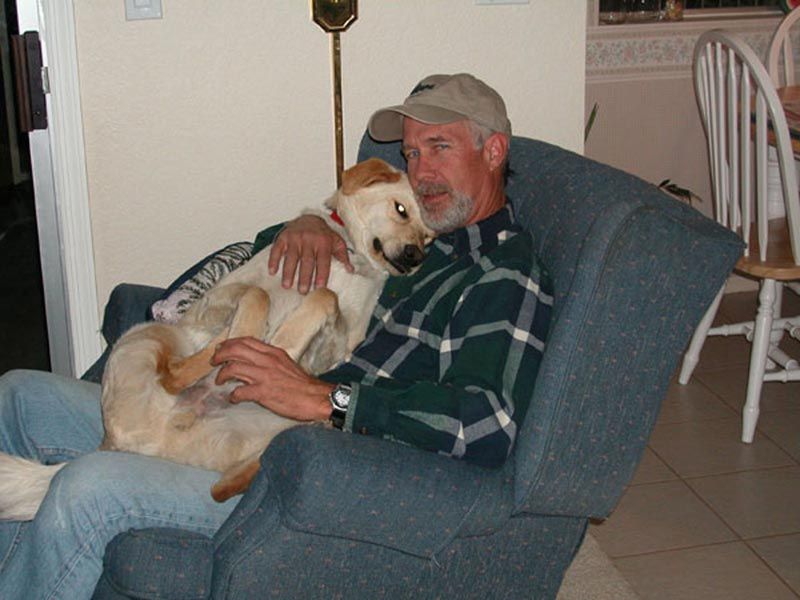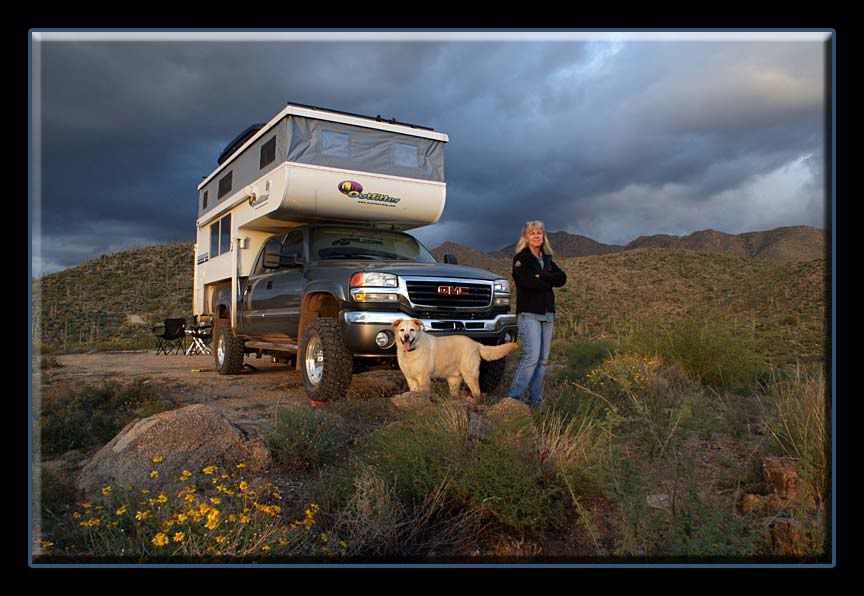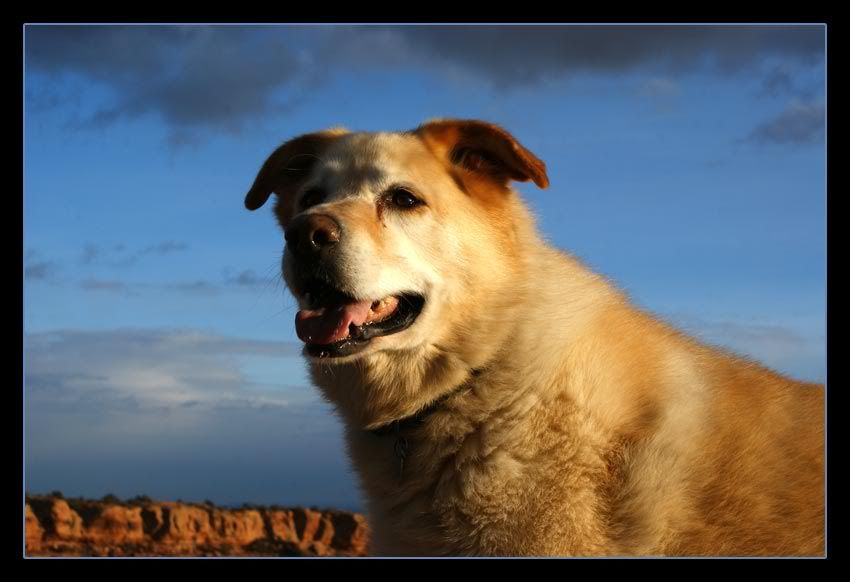 Our handsome boy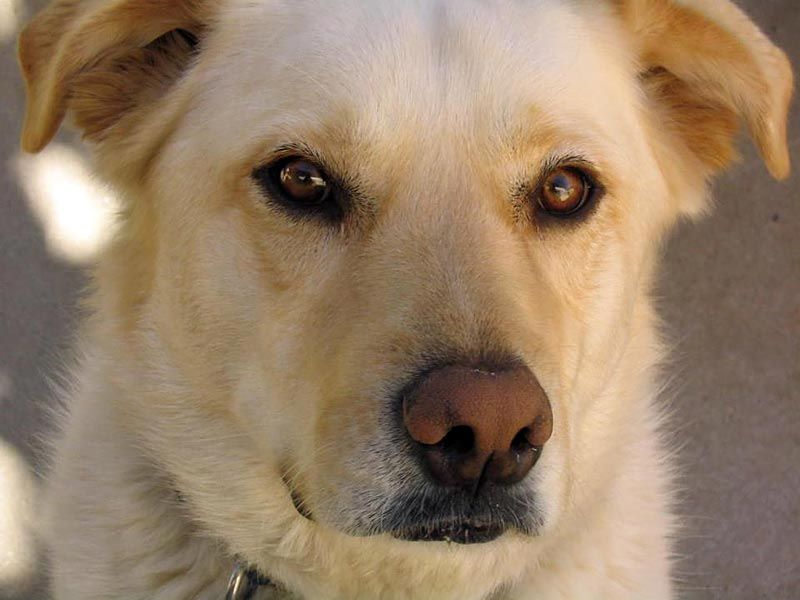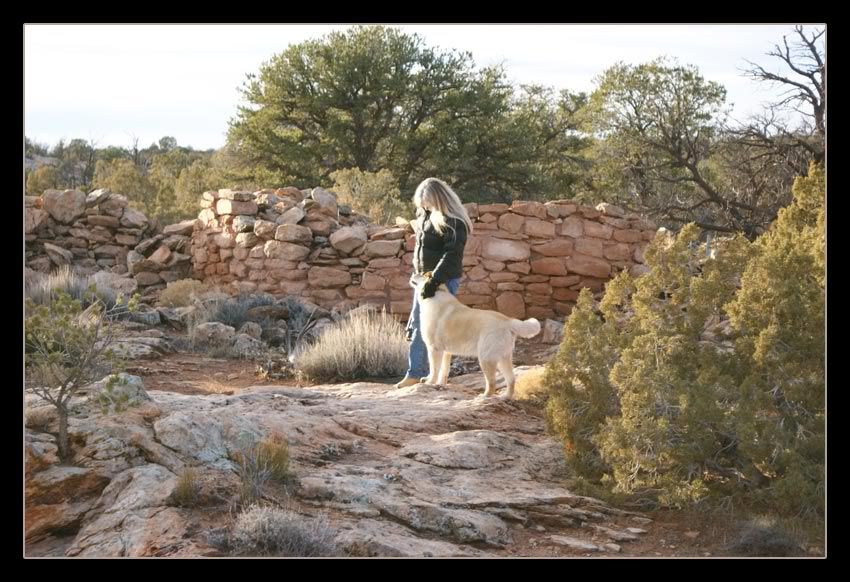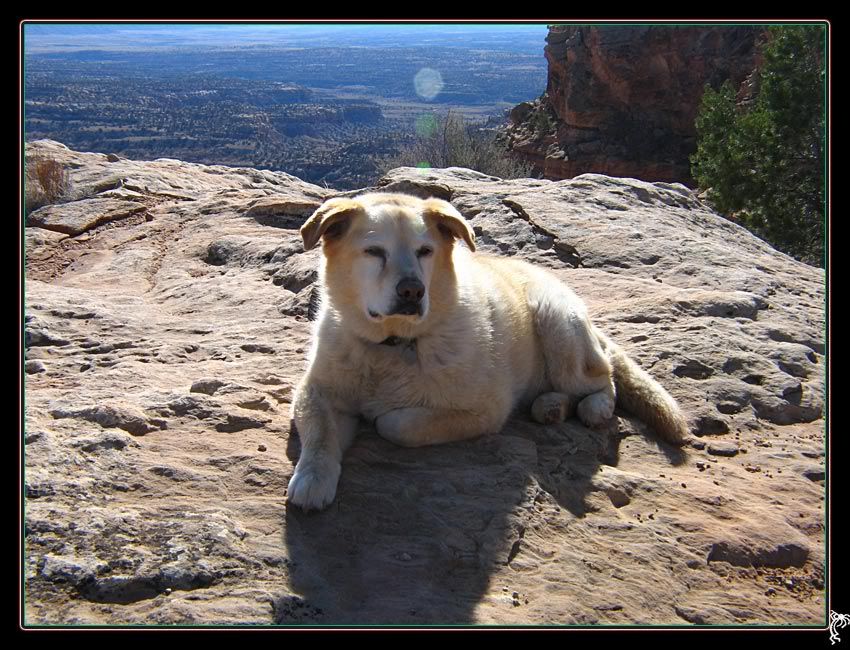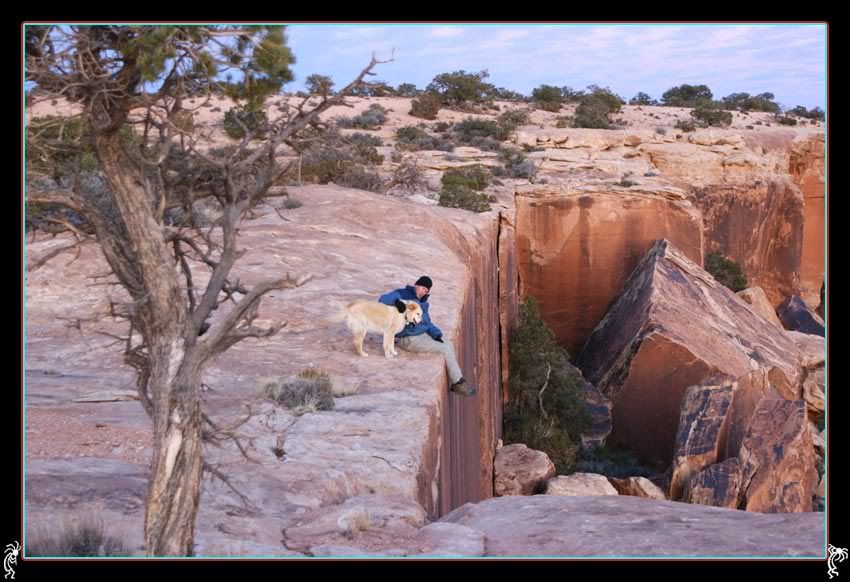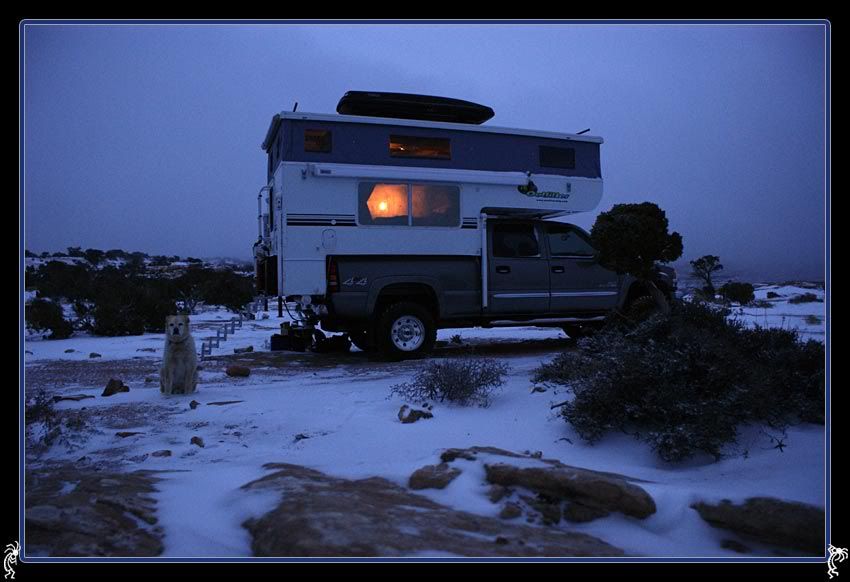 It was often asked who took pictures for my trip reports. Question answered.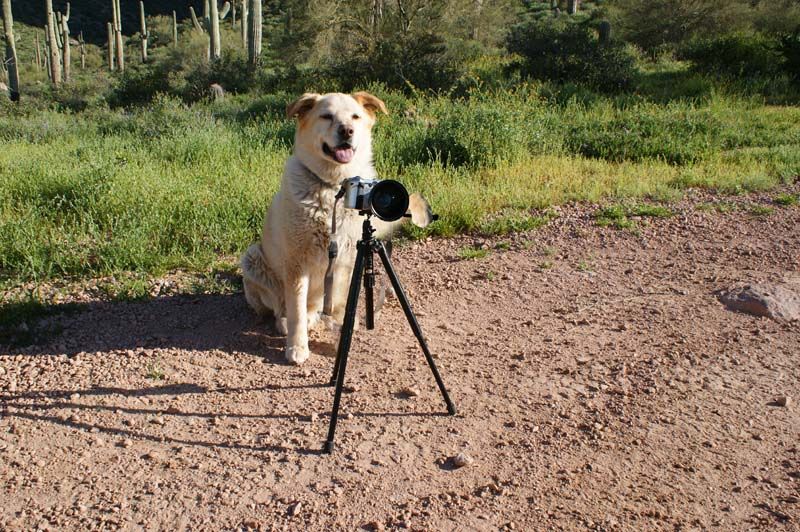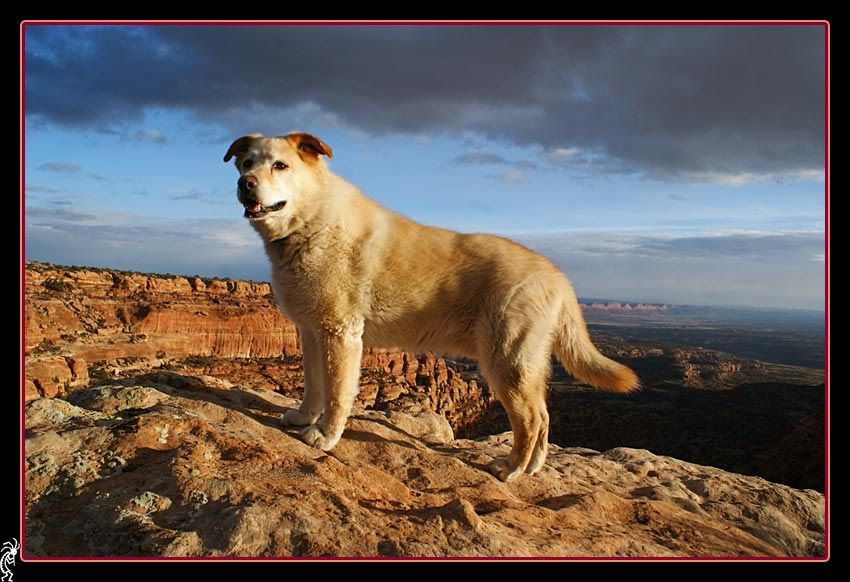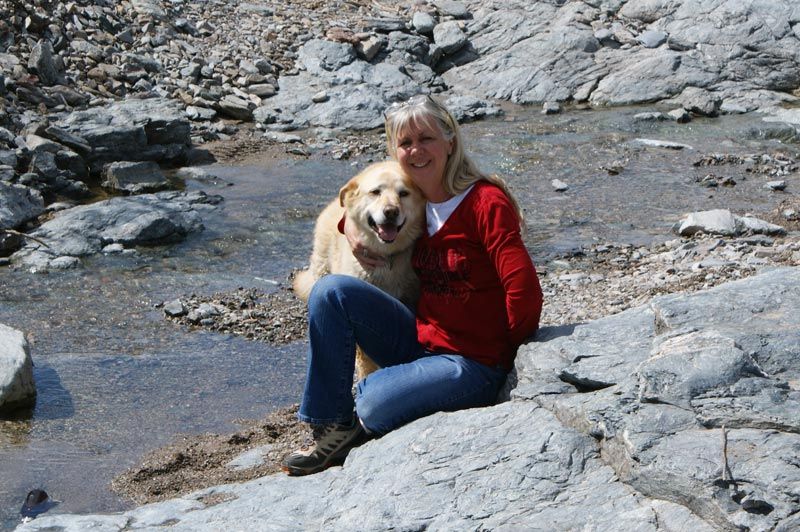 Cooling the dooleywhacker.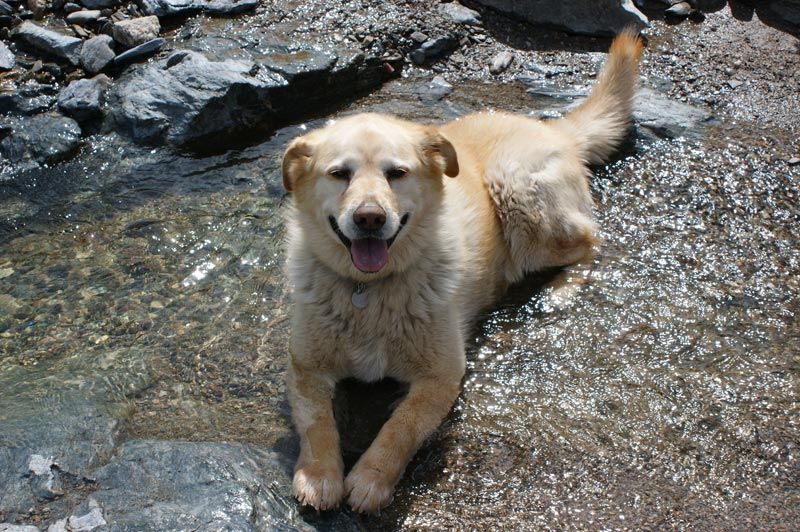 Given the love of a good dog, I will call it a good day.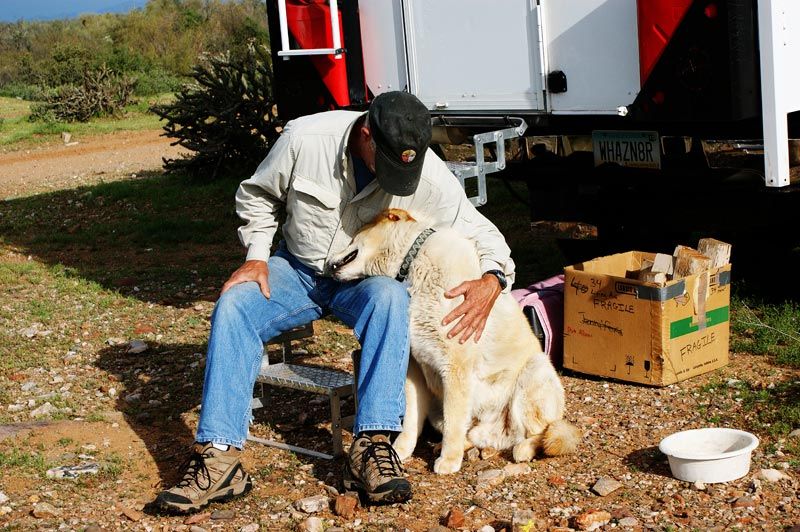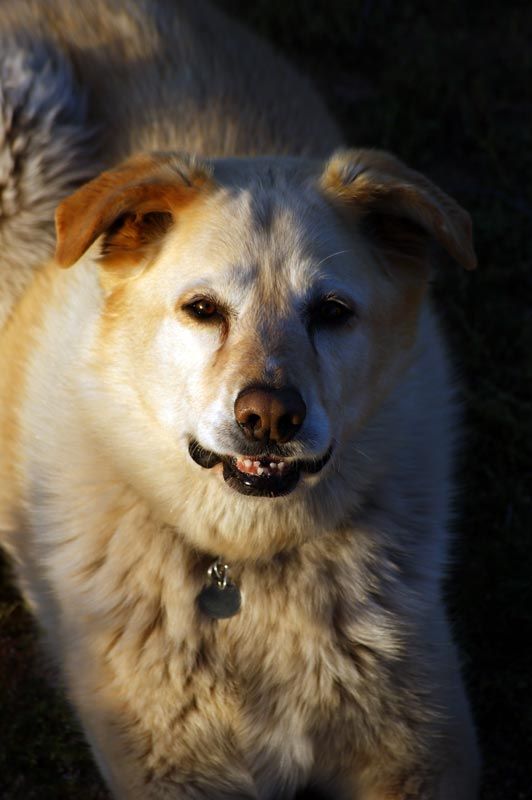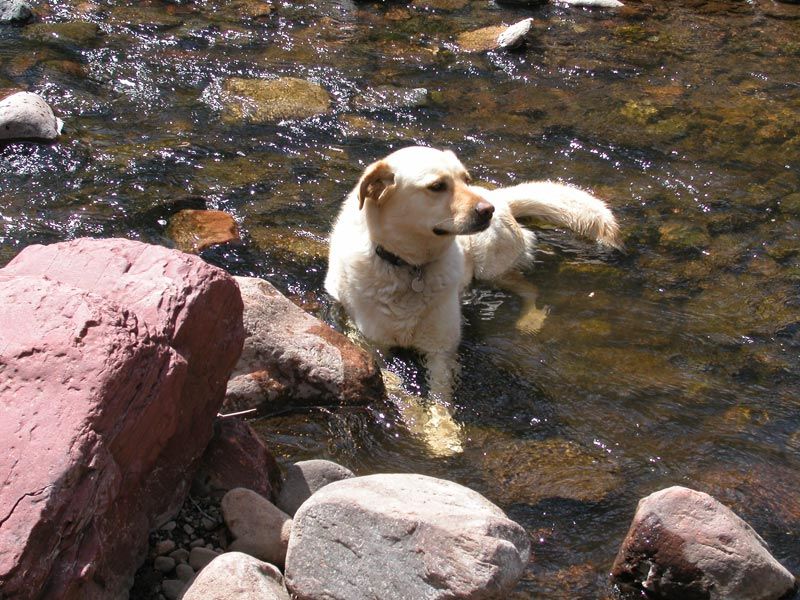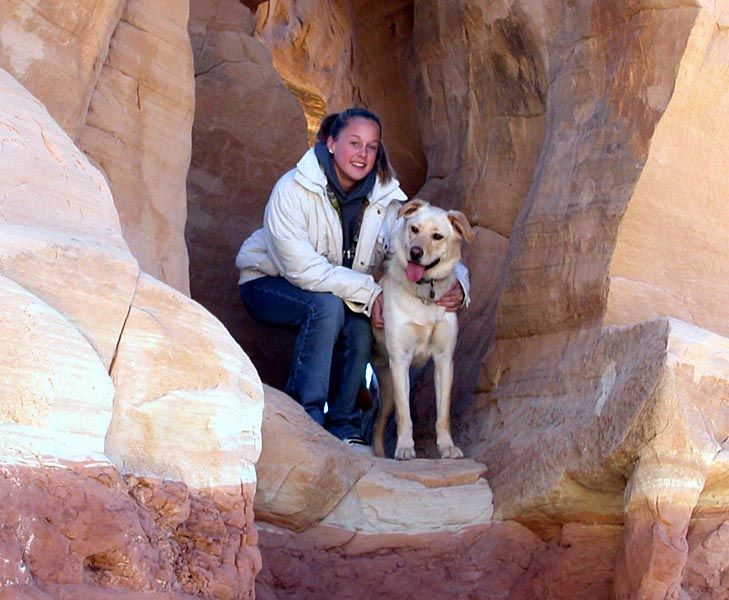 This was his last trip, Thanksgiving 2013.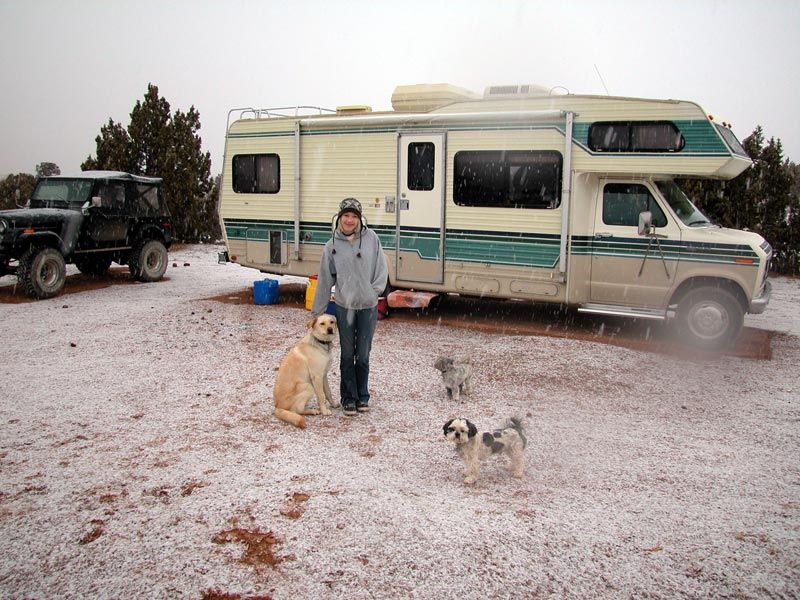 Lynn and the Posse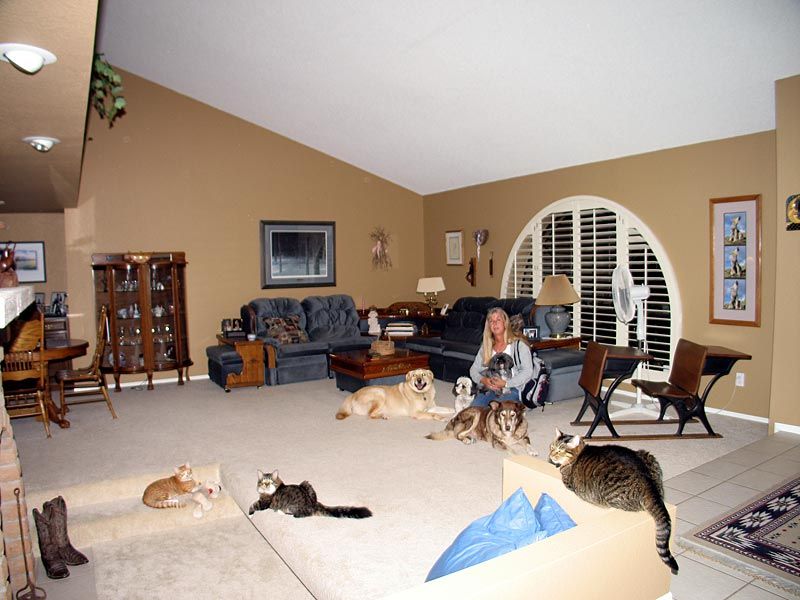 Bear with Little Joe, who went to sleep last year.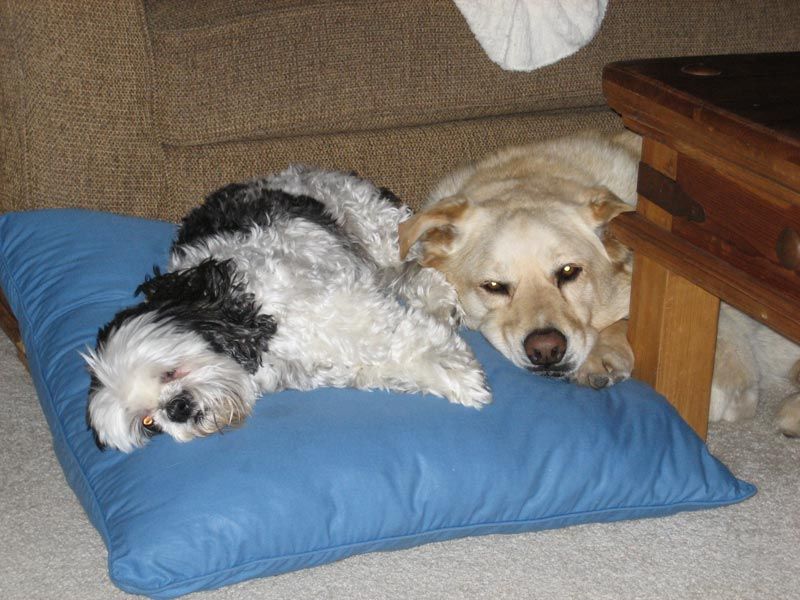 Yea doggies, is it ready Dad?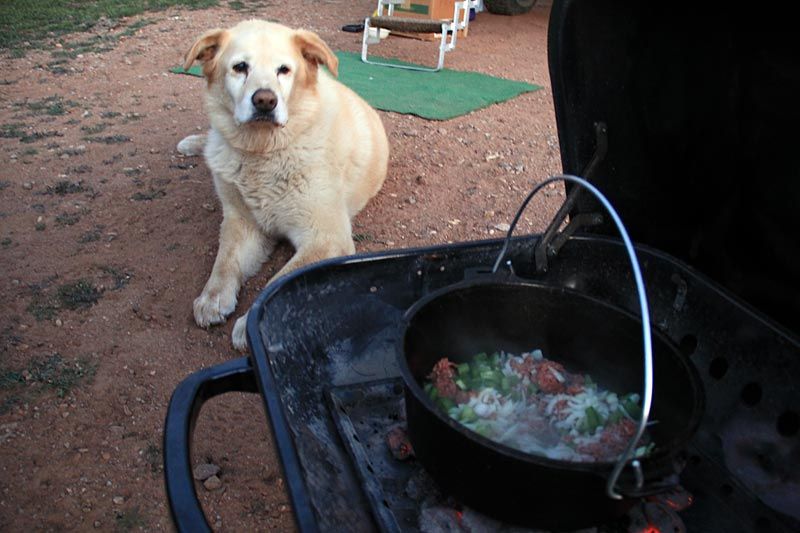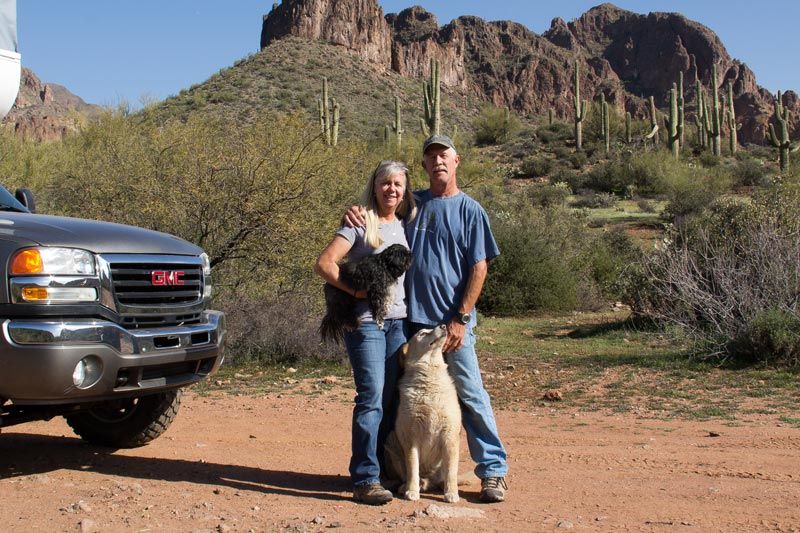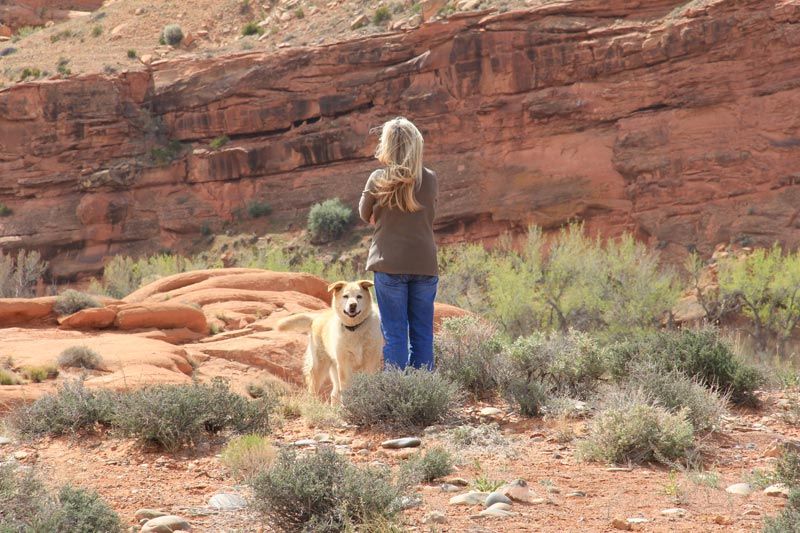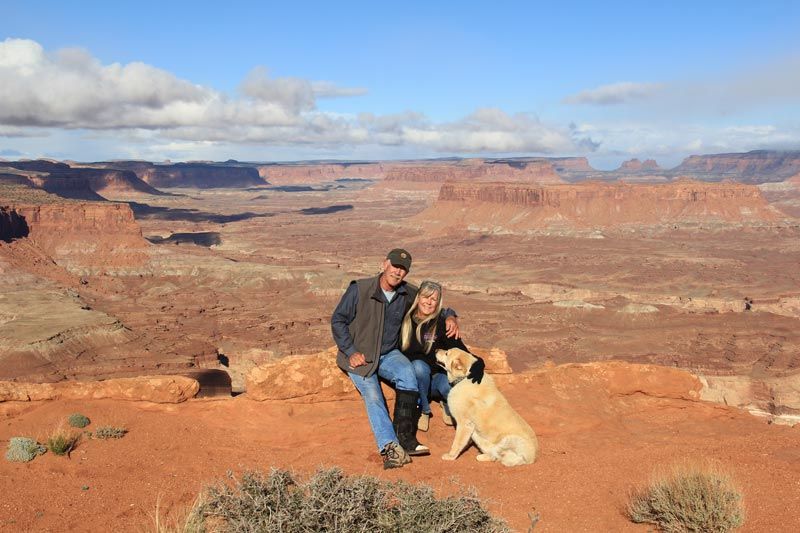 Hey, where's my breakfast burrito?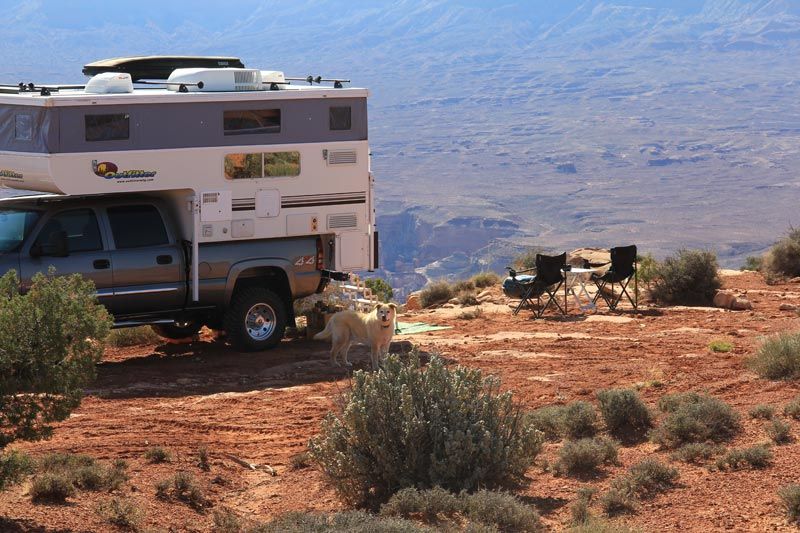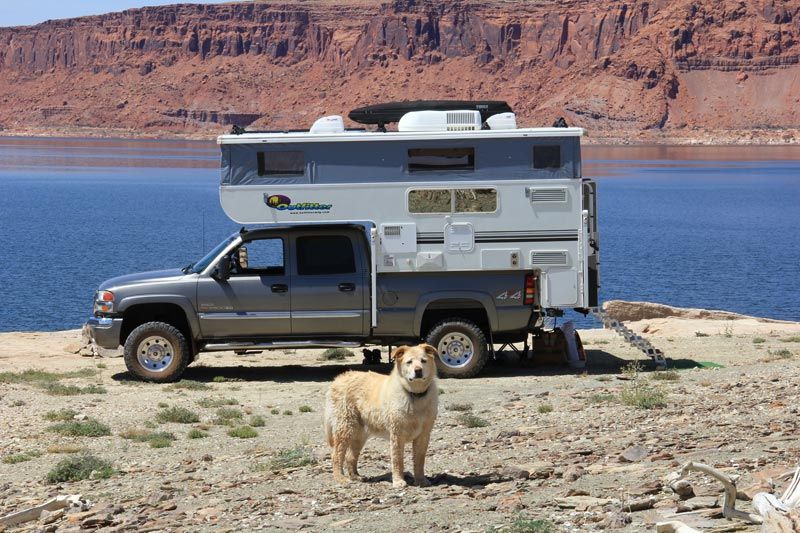 Sorry Mom, I peed in the pool.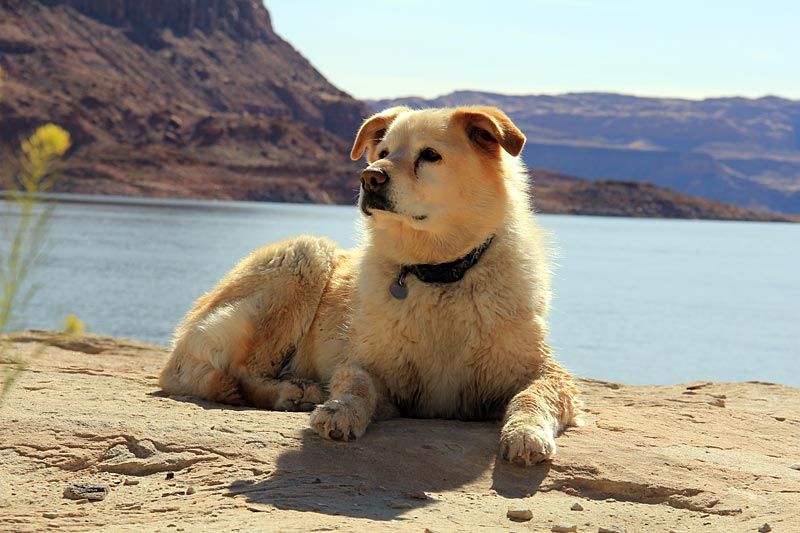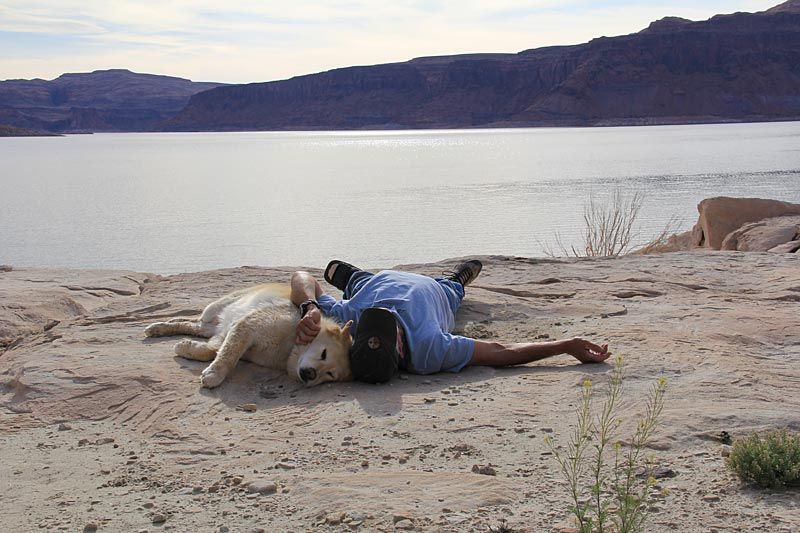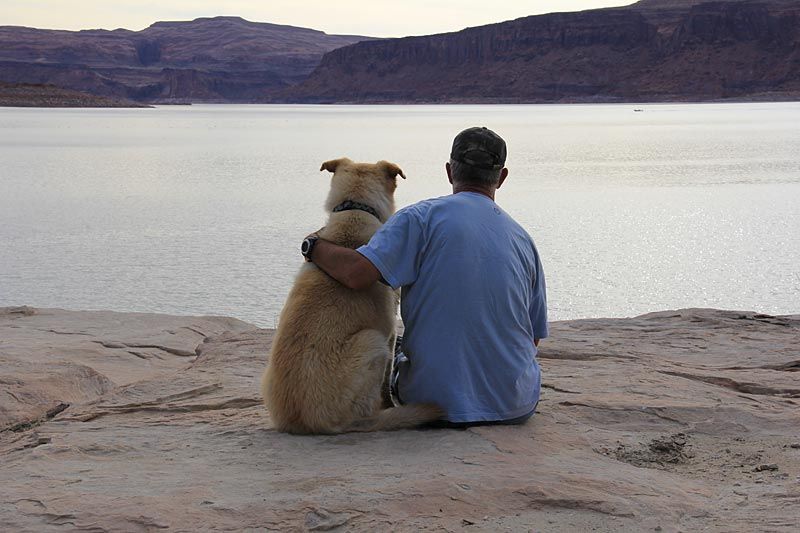 Bear had been dogging me for a Corona...



I didn't know he'd already had a Mikes Hard Lemonade too.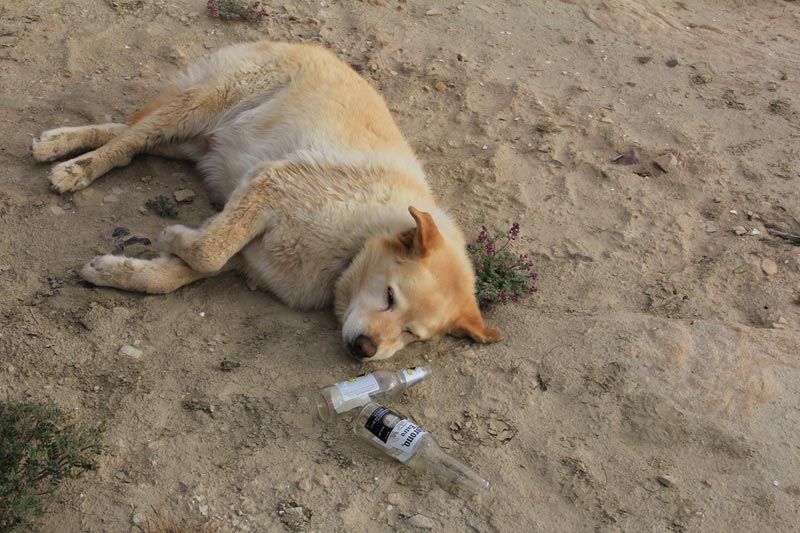 We had a talk about how mixing liquor is not a good thing.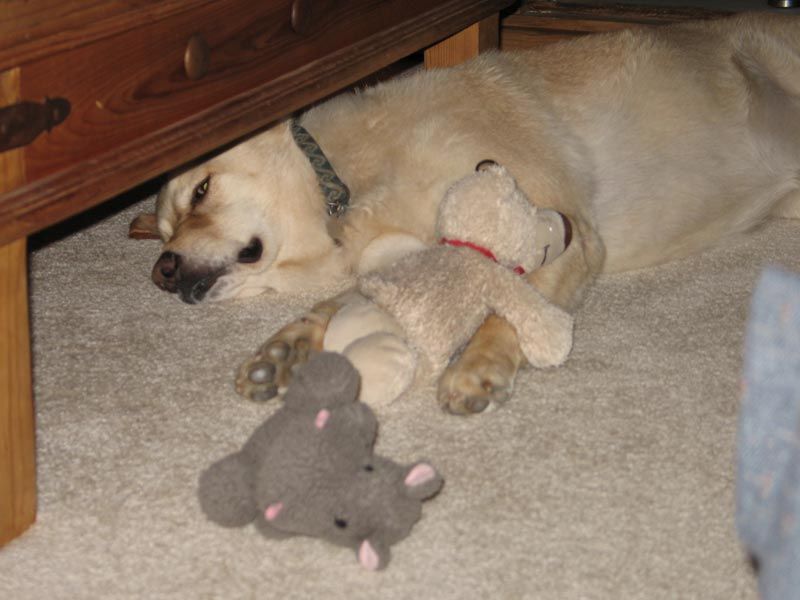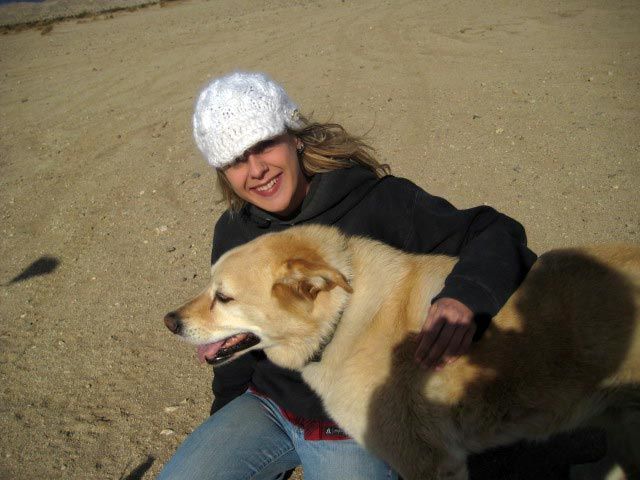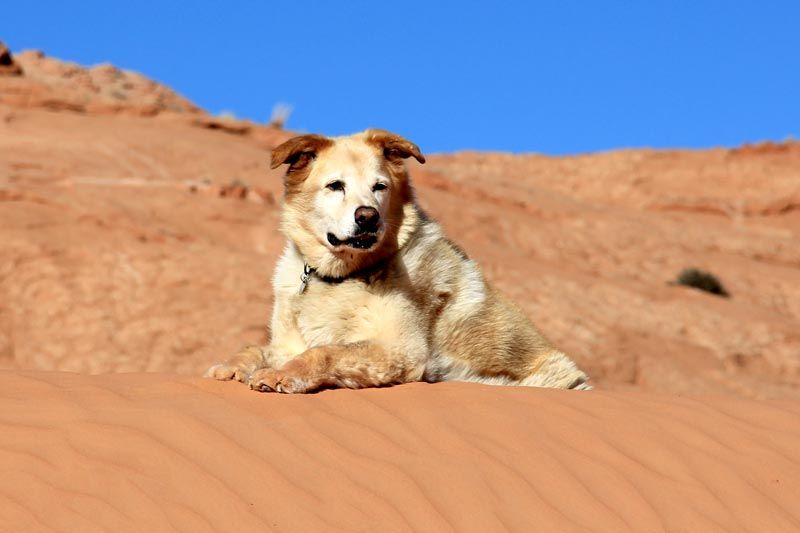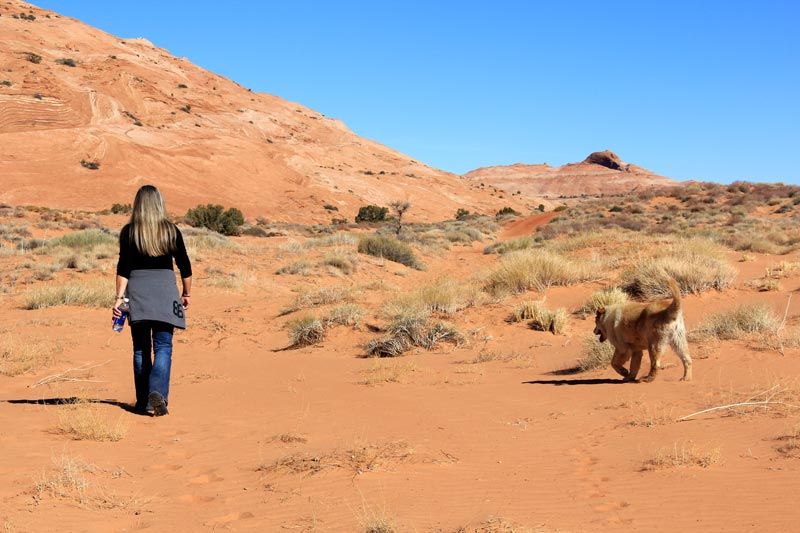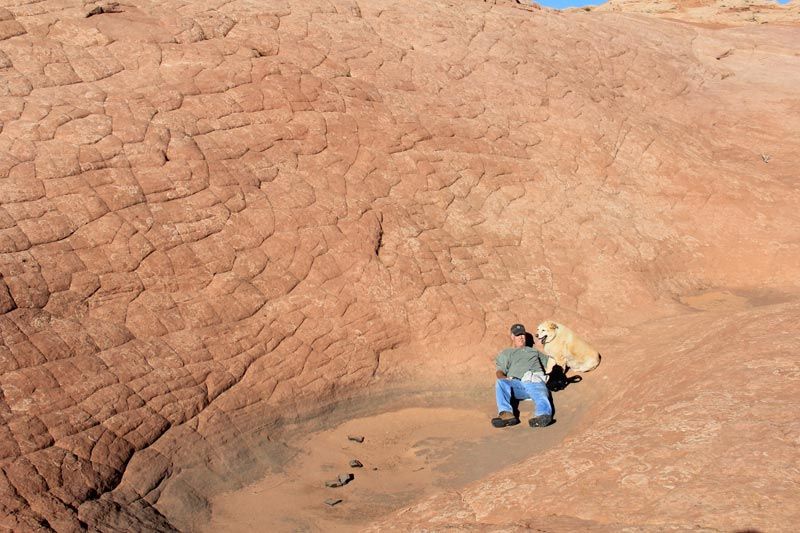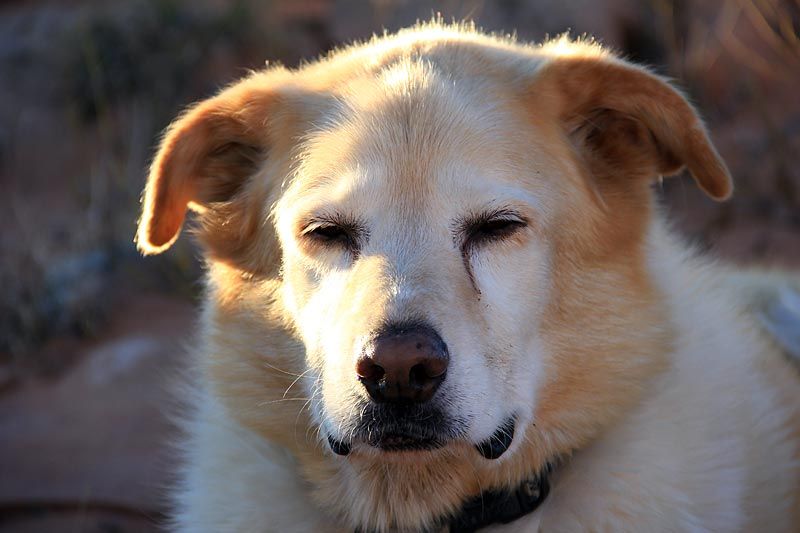 There's squirrels in them trees Dad!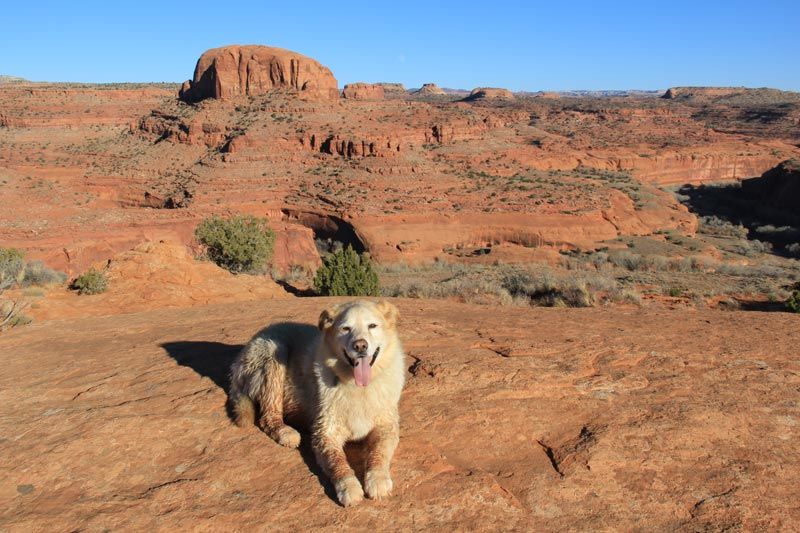 And yet more squirrels...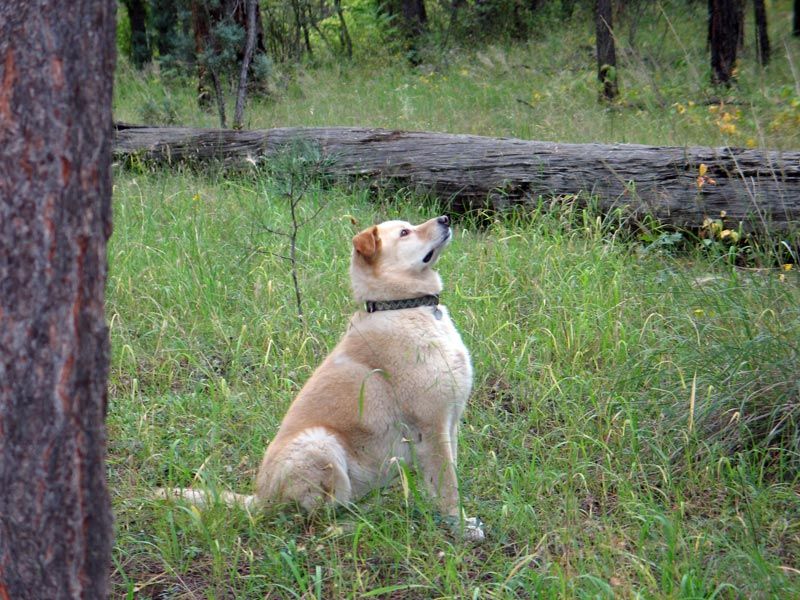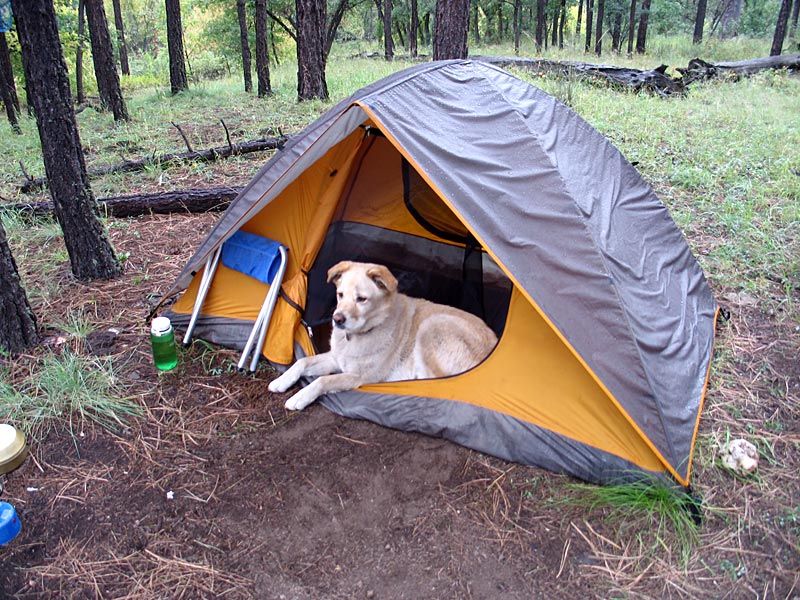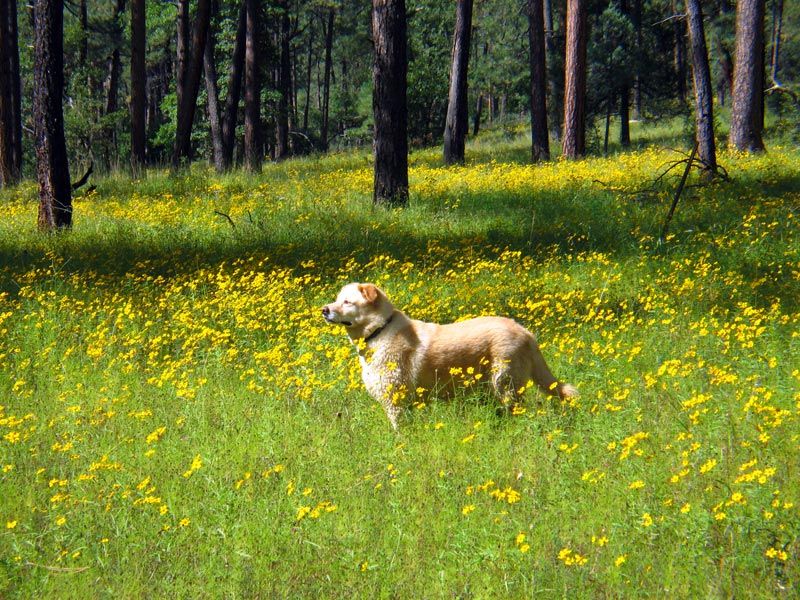 Bear had finally caught a squirrel, only it was a "stripped" squirrel. Giving Bear a mouthful of Juice causing him to pass out after much spitting and hacking.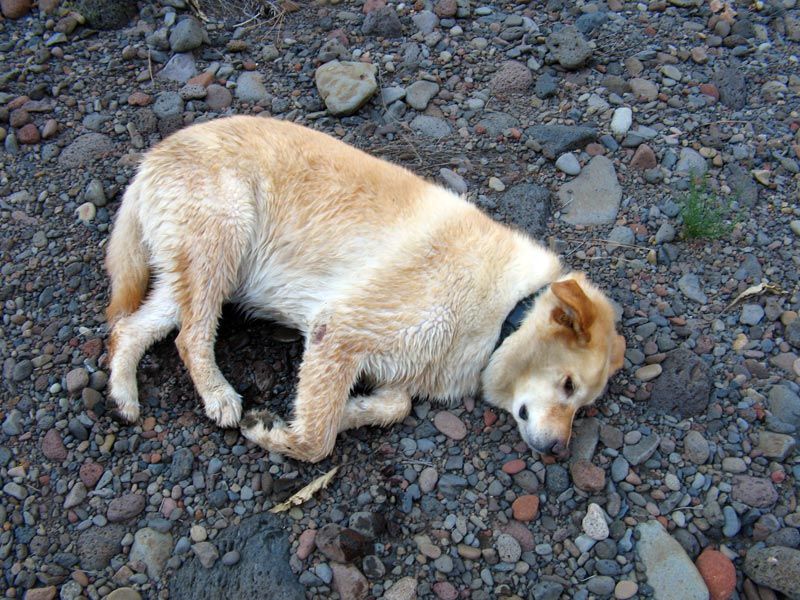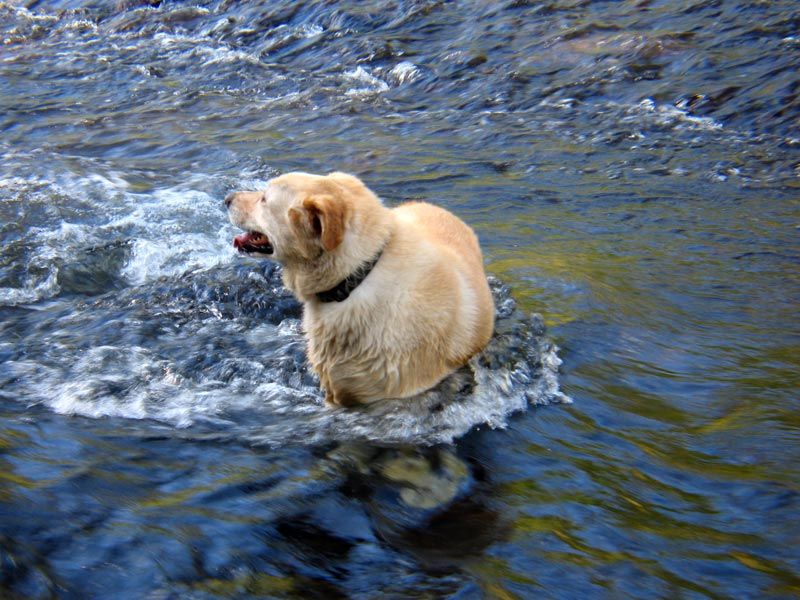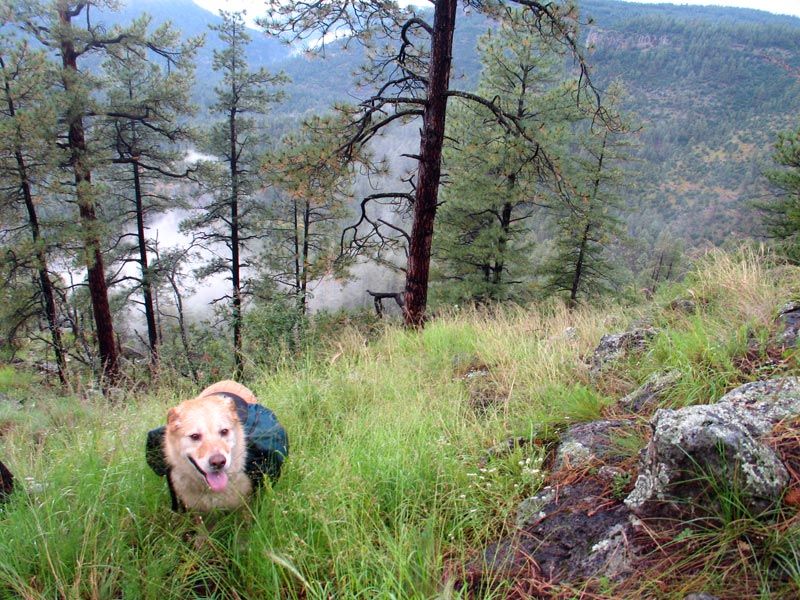 I never told Bear, but he carried my beer for me. He wouldn't have cared, "Sure Dad, you bet."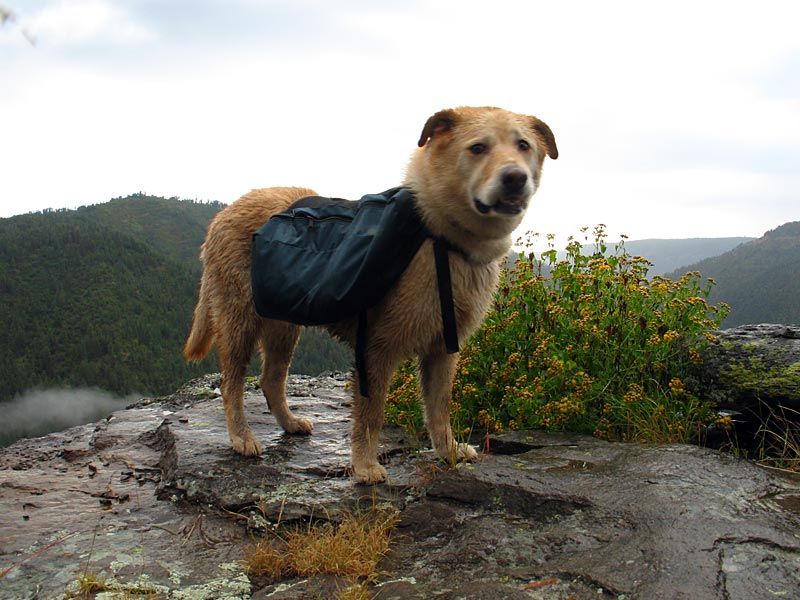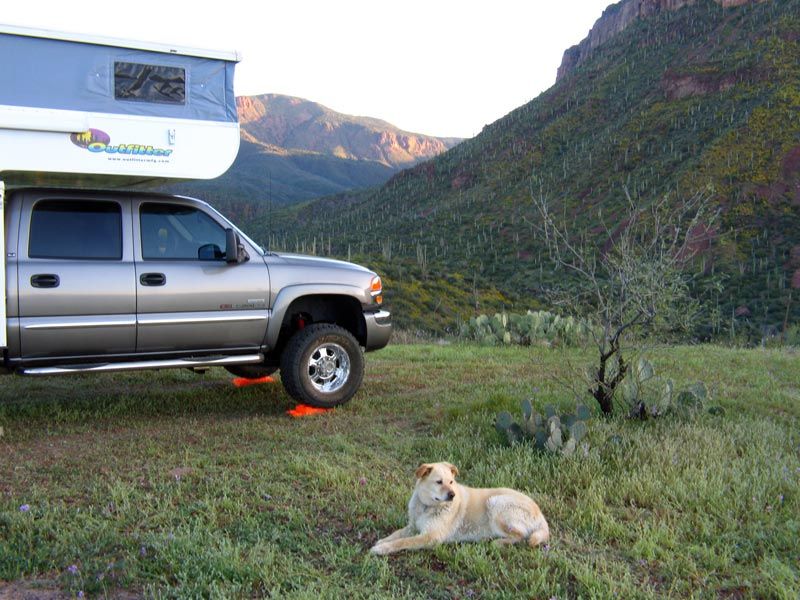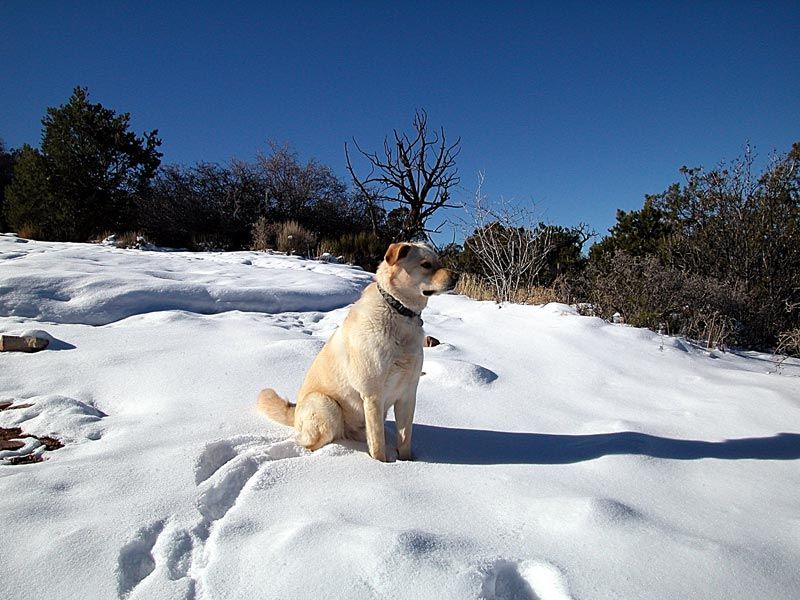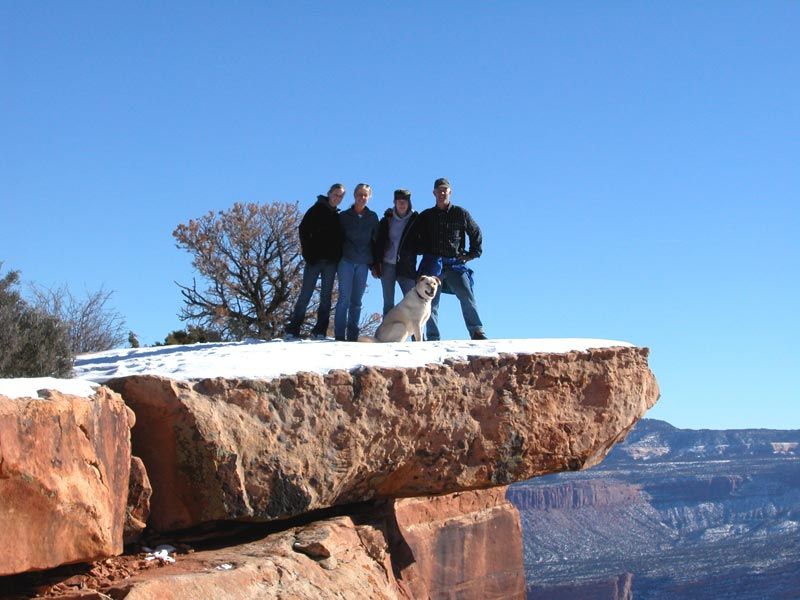 Just a day or two before he left us. When Daisy got scared, she would run to her protector.



He could have squashed her, but was as gentle as could be.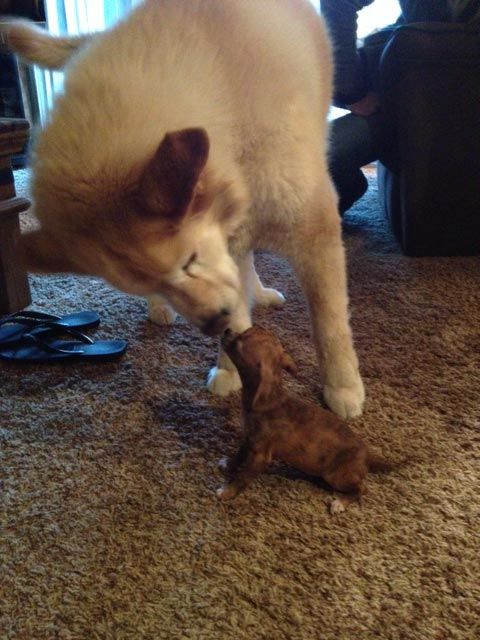 Daisy wouldn't leave his mouth alone, she knew what was happening to Bear.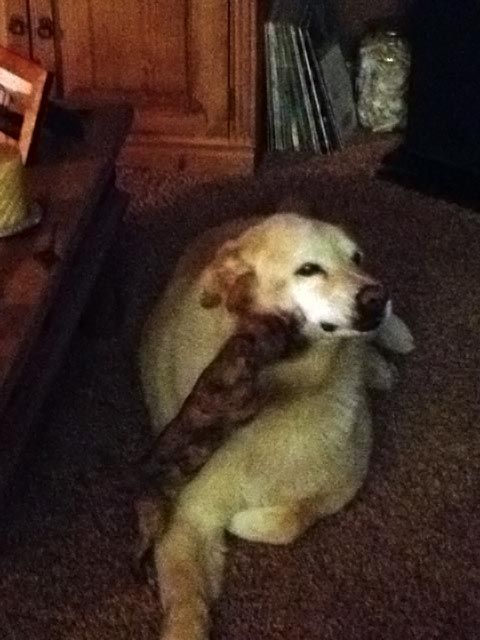 I am so thankful to the first human to domesticate these wonderful creatures. I wonder if they could travel forward in time if they might realize what a gift they gave to humanity and how far we, and our dogs have come in our relationships together.

Thank you for reading about our dog Bear. We're going camping now, he was to have gone also along with Lil Ann and Daisy, it's a family trip. I won't be replying to any responses, should there be any coming. I couldn't even if I wanted too...