No kidding, have I ruined trip reports with too many ruin trip reports? It's an issue and I don't know how to remedy that since they are a main draw to our outings. Like fishing, geocaching and so many other "excuses" it's a big reason to get out.
And there we were again, repeating our last trip. Going to Phoenix from Durango to be there for open heart surgery on one of our one month old identical twin grand baby girls. How hard can it be to be first time grand parents? Especially to see the anguish on your childs face when the doctors remove the breathing tube only to have all the alarms go off because little Zoe doesn't breath on her own a week after surgery. In fact she now has a collapsed lung to deal with. Thankfully we have so many prayers and good vibes coming at her from so many friends, thank you.
A reply from Mike "Crazy Creek" on the last trip report, he noted our similarities in life. I know Mike was talking about he and I but I'll take that further and say how much I have in common with everyone here. You have a truck and camper, and I have a truck and camper. You are all supportive wonderful generous people and I...have a truck and camper.
But look, no more pity party for Whazoo, life is hard for so many and I'm humbled by those that have terrible issues with life and deal with it better than I.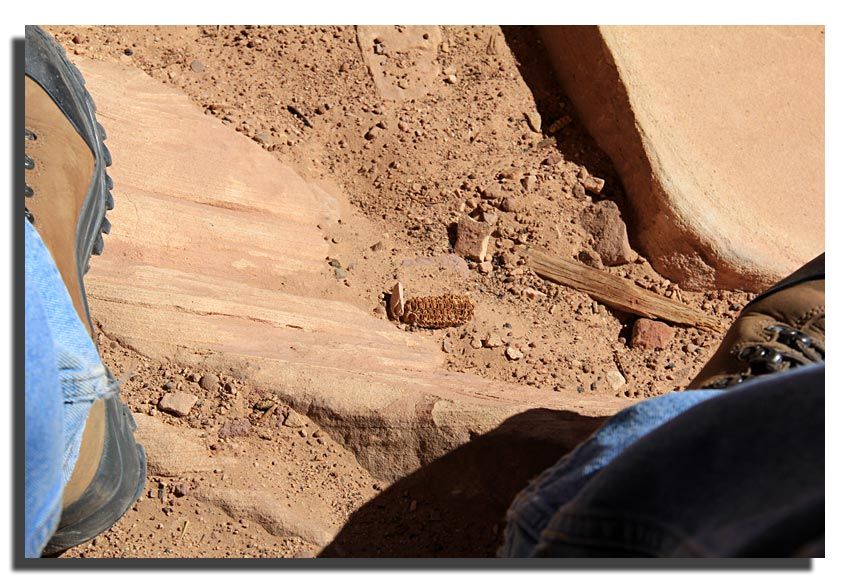 As Mrs. Whazoo gets corny all by her little self.
Every now and then you find pottery shards, talk about exciting. It's the small things right?
There was an open hole and a ladder waiting, so I didn't want to keep the latter waiting.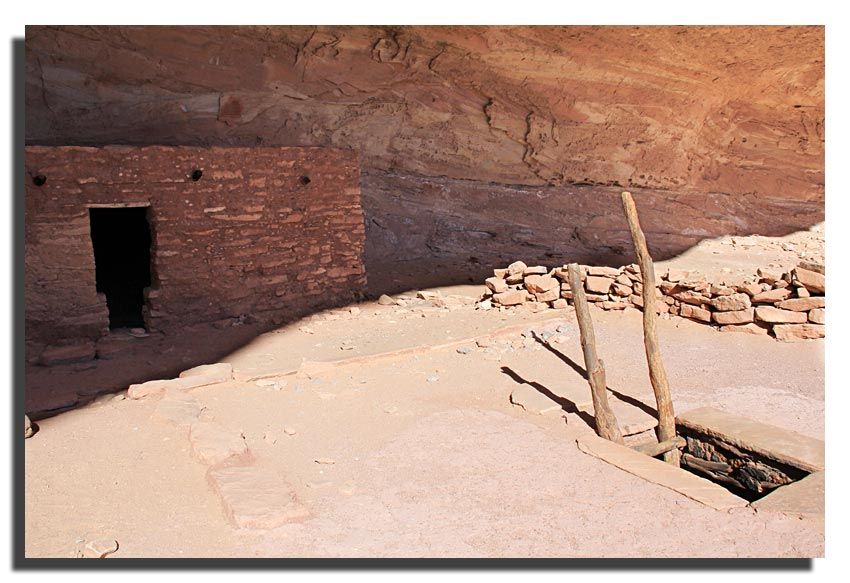 Little did I know I'd be kicking up so much dust with such little effort. Have some Hantavirus Dear! Being careful like she is Mrs. Whazoo took off PDQ.
I let the dust settle for just a minute before leaving the pack rat middens behind.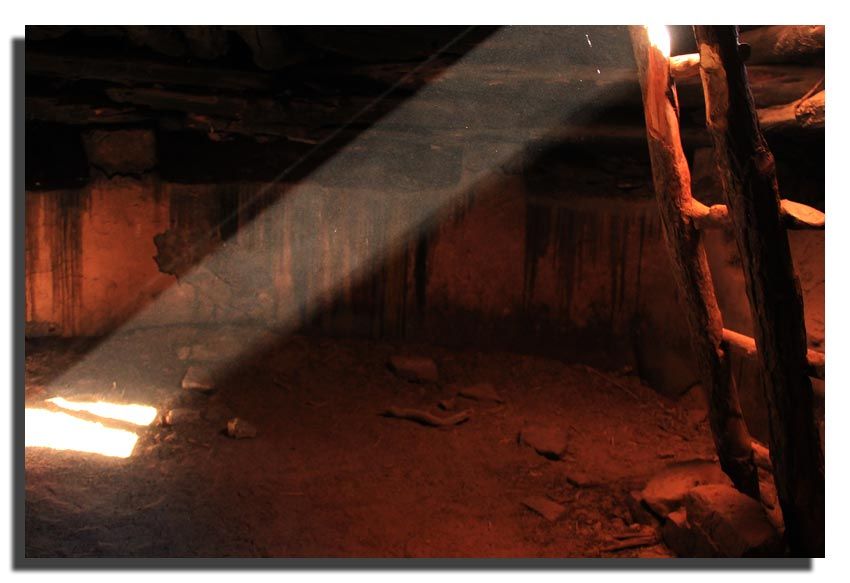 A short distance away was the Jailhouse Ruin. We were about two miles from the junction with Grand Gulch.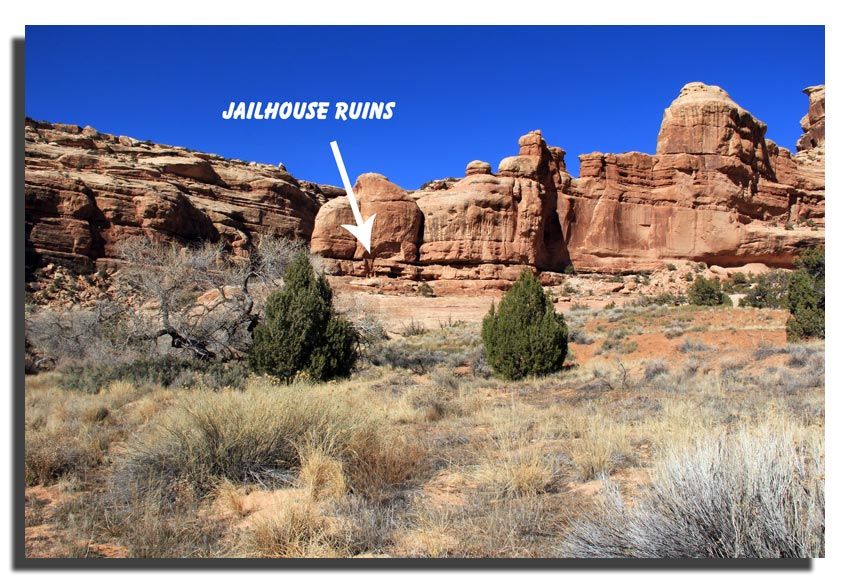 A multi-storied set of ruins, it looks like my mug shot is still on the jailhouse wall.
Called the Jailhouse Ruins because of this one window, I didn't get it. Even I could have broken out.
Looking behind the wall showed that it wasn't a jail after all.