Well, I have now been officially diagnosed with anal glaucoma so I decided to take a camping trip. It's a dual trip actually, couple nights backpacking and a couple nights tc camping. Anal glaucoma?? Oh that. Well it's fairly serious and something that all of us have most of the time. I believe the official definition is "the inability to see ones a$$ going to work." And yes, it's contagious.

So off we go, Bear and I for another mano e mano camping trip to Mystic River. I say Mystic because I've been sworn to secrecy by an Apache Indian Shaman who first told me about this place. Something about my head shrinking if I tell the secret location of the best trout fishing in the west.

I will say that I'll be about 90 miles by road from the nearest town, a long walk if you had to. And if it rains the road gets slicker than a greased pig. Oh yeah, and it's on the Indian Reservation. Oh heck, my head is definitely feeling smaller as we speak.

This year was very beautiful with all the rain in the mountains. Like driving thru a park.




And I am always lucky to see wildlife. They must know I'm not a hunter.




The road has degraded a lot in the last 15 years, despite the look of it, and it takes me an hour and a half to do the last 7 miles.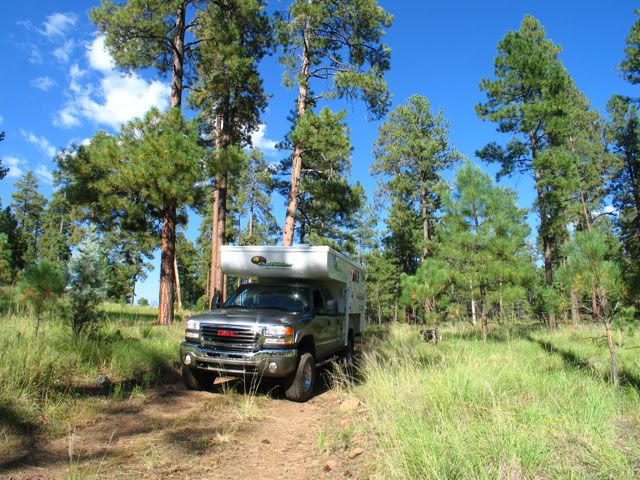 The first night is spent in the camper, I could pack down at night and have before, but now I have this really neat camper see, and it's a different story. But in the morning I hit the river early.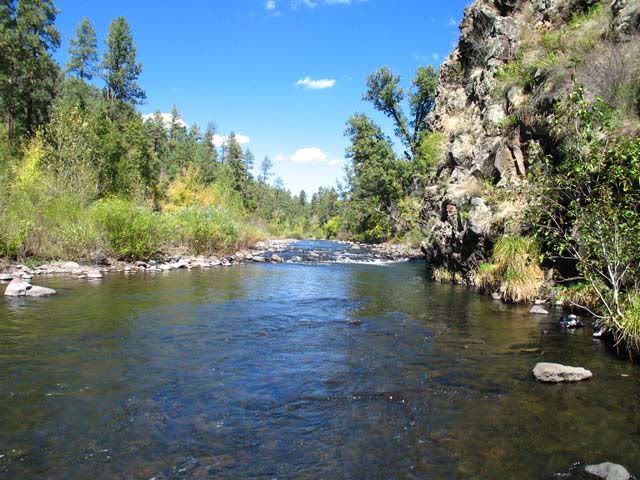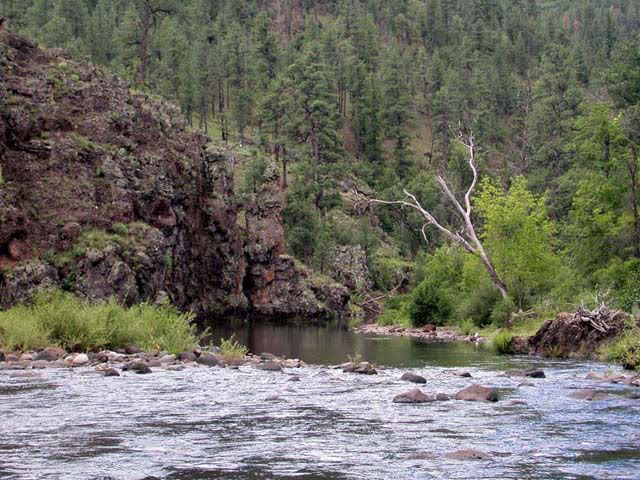 Fishing is always great.




With a bonus of catching a ton of small mouth bass.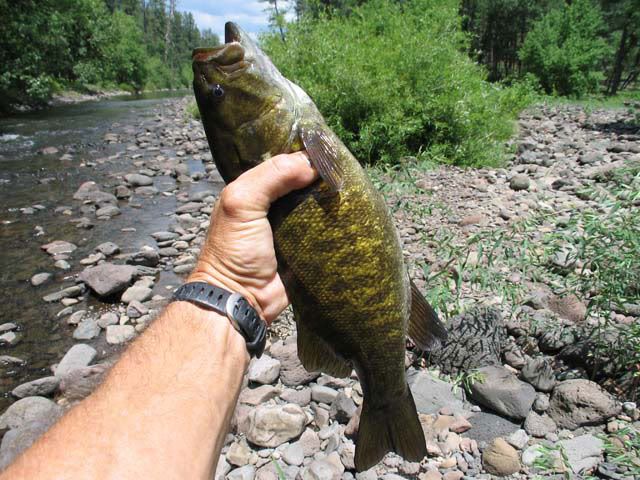 And yes, there will be beer.




Bear himself is quite the fisher dog, letting me know where to cast.




Bear looks for a spot for me to cross.




He also loves to chase squirrels, and watches for them to come down.




While fishing I see and catch the smallest snake ever. And as I use the camera on macro for a close-up it hisses and strikes viciously. Even at Bear as he takes a sniff.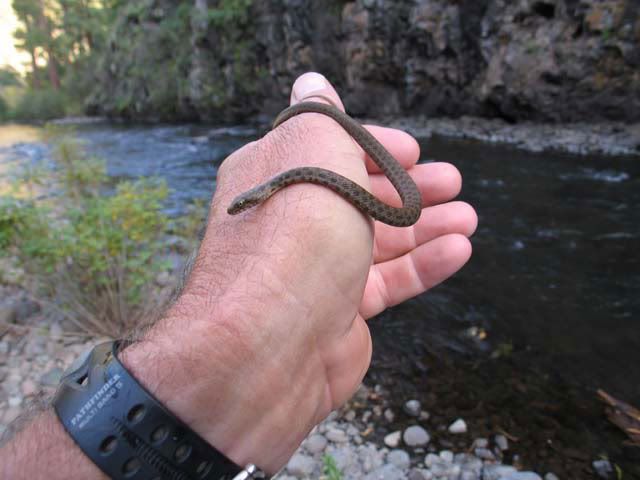 A bit later while standing in the river I hear Bear in the bushes. Thinking he's coming to me I look up in time to see him catch a black and white squirrel, by the rear end. I yell about the time Bear gets it in the mouth. And as he drops the "squirrel" he continues to get sprayed. He froths at the mouth, gags and I could swear actually tries to spit. I pull him in the river and try to wash as much off as possible. At least wash his mouth out. Man does he reek. It was all very emotional for him and took it's toll physically, causing him to pass out.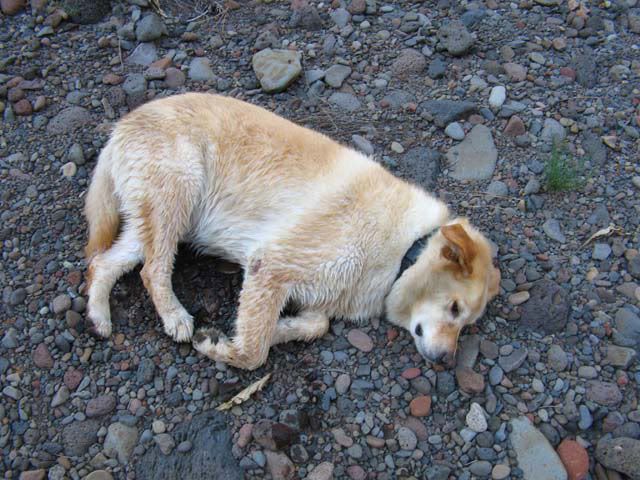 Just a short time later, out of a clear blue sky and forecast, it comes up a storm. Just like last year.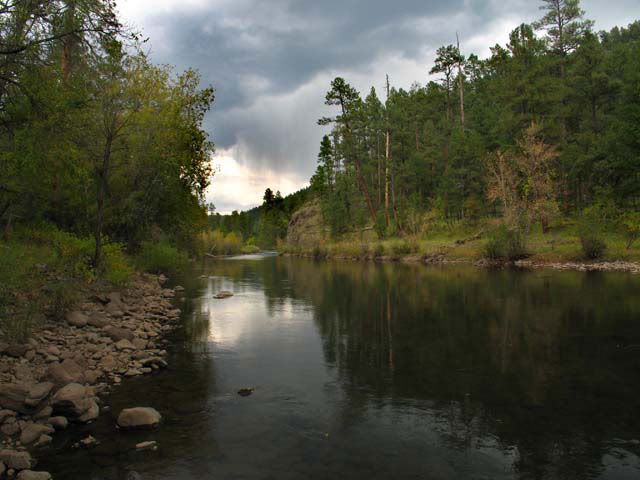 And because it rains so incredibly hard I have to bring Bear...in the tent. Needless to say the tent has been tossed, smelling as it does, like "squirrel."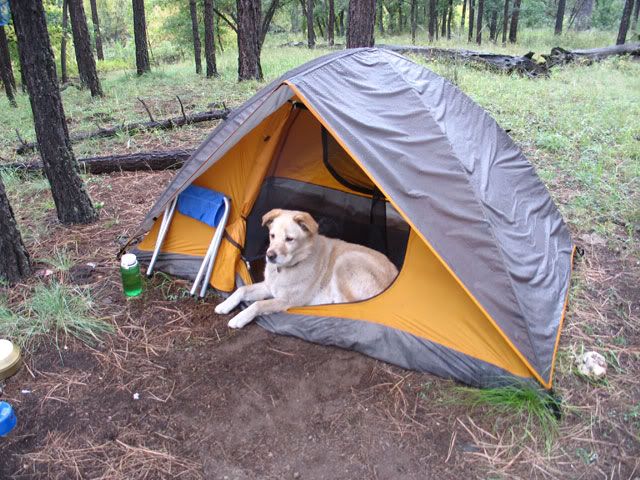 With no end to the rain in sight we decide to pack out. Like I say, I have this really neat camper just waiting. And yeah, Bear has his own pack. I mean, how do you think I get beer down there?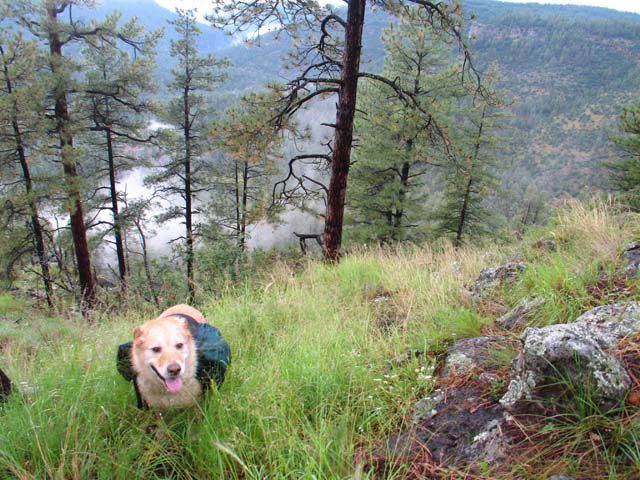 Making it back to the camper was like coming home. Shower, heater, tv, toilet, well you know, you have one too.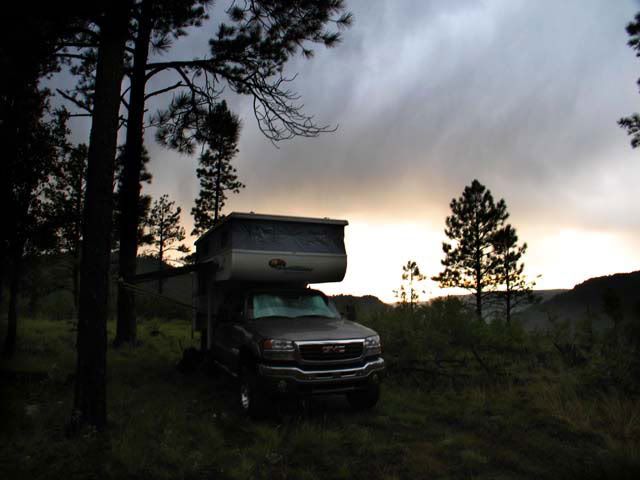 Not wanting to have a really bad smelling dog in the camper I have but 1 choice, bummer!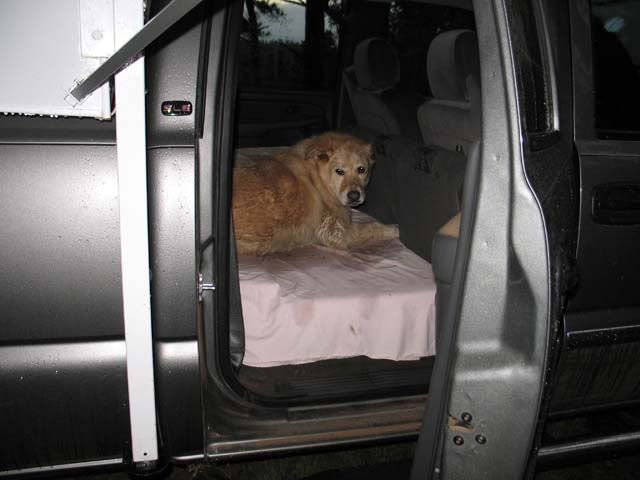 At least the drive out was another gorgeous day in the Arizona Mountains.




I keep thing of Doris Day in "Don't Eat The Daisies." Are those daisies?




This is what ManTruck looked like last year on the same trip after 35 miles of mud, sideways. I do truly believe the weight of the camper saves me in the mud. It looks good here as I've been on pavement for 10 miles throwing mud off the wheels. When I stopped on the muddy road to see a man about a dog, you couldn't even see the wheels. And the steps are useless too. I now have mud flaps...on all 4 wheels.




Mrs. Whazoo has been complaining about the cost of meat lately, so I told her I'd bring home the bacon. I mean the roast, having tons of room in the cavernous Outfitter.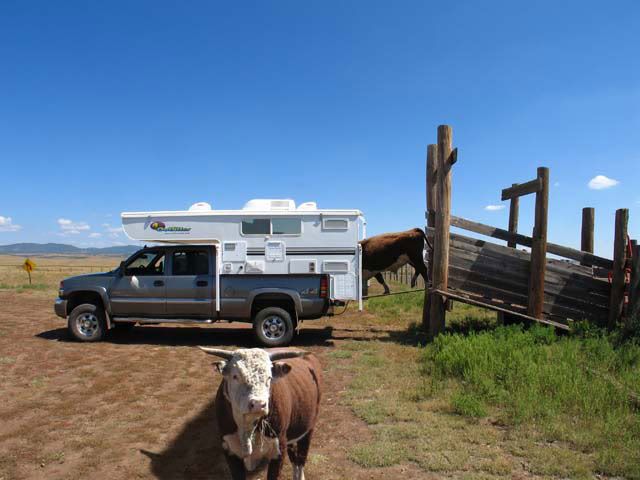 As we drive along the Indian Res pavement, Bear finally has his voice back. He says "Dad, what kind of animal was that back there that I picked up?" I said "Bear, that was no squirrel, but a skunk. And a democrat I believe, because that was it's version of a stinky bail-out plan. And that other animal was a snake. A republican because they believe in keeping things on a small scale (?) and yet venomously attack all others. And while being different animals they are both politicians." After thinking about this for a minute Bear asks "So Dad, are all politicians skunks and snakes?" "No Bear, actually they aren't all skunks and snakes, some are big ol hairy spiders," as I pull over to help a member of the Independent Party across the road.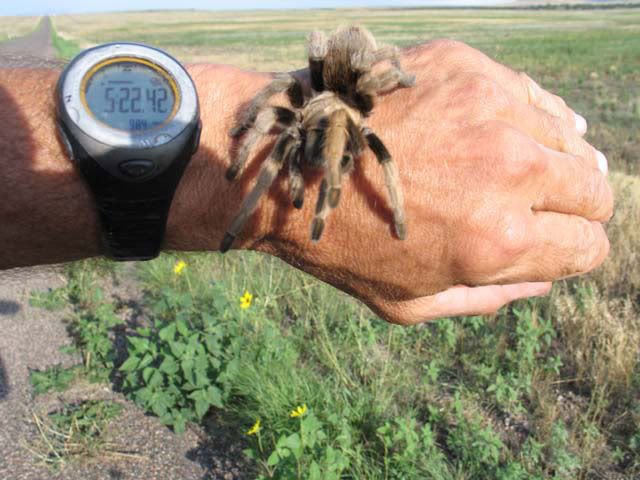 And don't worry about that ol Shaman's Curse, I don't believe in it...